What happens if your driving test is cancelled by the DVSA?
Sometimes driving tests need to be cancelled at short notice by the DVSA for unavoidable reasons. It could be that an examiner is feeling unwell, bad weather conditions or that something has happened on a previous test such as a collision with another vehicle.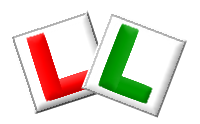 If the DVSA need to cancel your test then they will make every effort to contact you before you set off for the test centre. So make sure that the contact details that you give the DVSA are correct and that you have a quick check of your emails and your phone before you leave for the test centre. It is not normally considered to be the responsibility of your driving instructor to check whether the test is going ahead.
If you suffer driving test cancellations due to bad weather then the DVSA will automatically send you a new date. Their is no guarantee how far ahead the new date will be. Drivng test can be cancelled due to rain, wind, snow, ice or fog. If you are in any doubt as to whether your test will go ahead then you should contact the test centre and the phone number of the test centre will be on your confirmation letter/email.
Can I get compensation if my driving test is cancelled?
If the cancellation is due to weather then you won't get compensation but the DVSA will give you a free test on a different date. If however the cancellation is for other reasons then you may be able to get compensation if they don't give you 24 hours notice. This can include compensation for time you've taken off work as well as compensation for the money that you pay to the driving school for the use of their car. However this is usually limited to the equivalent of 1½ lessons, not the full amount that your driving school may require under its terms and conditions.